At least ten users of an Iraqi militia group have been killed in an assault by Islamic State militants.
A statement introduced by the Shia-dominated Common Mobilisation Forces (PMF) claimed the deaths arrived during "intense clashes" with IS.
Attacks by the IS group have ongoing in elements of Iraq, despite the nation boasting victory in excess of the team pursuing its decline of territory.
The country's primary minister-designate has vowed to go after those liable.
"The operation carried out by the legal terrorist groups signifies a desperate try to exploit the condition of political rivalry that hinders the development of the government to carry out its countrywide duty of making sure the stability of citizens," a statement from Mustafa al-Kadhimi stated on Saturday.
Mr Kadhimi is the country's 3rd primary minister-designate in three months. His assertion, produced Saturday, urged the formation of a new govt to support with countrywide security and security.
New Iraq PM-designate to break deadlock
IS militants 'getting stronger again'
Iraq has been beset by political deadlock because mass anti-federal government protests compelled previous key minister Adel Abdul Mahdi to resign in November 2019.
Hundreds of protesters had been killed in the unrest, shot by protection forces and unidentified gunmen.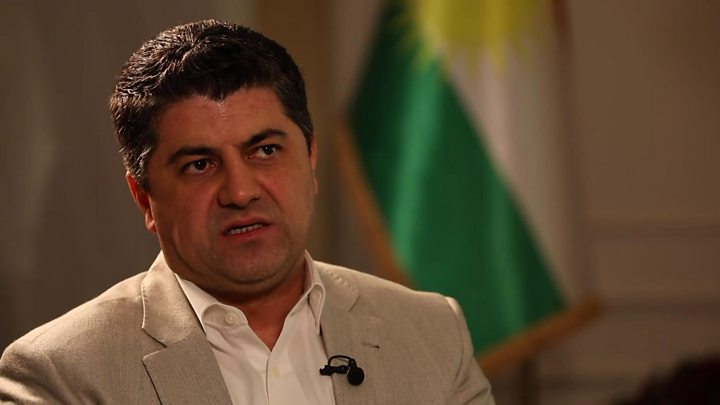 Saturday's statement by the PMF stated a number of their other militiamen had been wounded in the attack, which came amid clashes in Salahuddin province.
The PMF is an umbrella organisation formed in 2014, and contains dozens of predominantly Shia militias. The PMF continue on to work together with state safety forces to prevent IS attaining floor in the region.
Much more than two years following the territorial defeat of IS in Iraq, militants nonetheless loyal to the team have ongoing to have out attacks in the region's a lot more rugged and distant spots.
Kurdish and Western intelligence officers warned late previous yr that IS had been returning to power as a subtle insurgency.
Saturday's clashes appeared to be the fiercest for some time, the BBC's Arab affairs editor Sebastian Usher reviews.